If there is one thing that is consistent with affiliate marketing, it is that the relationship and bond between affiliates and larger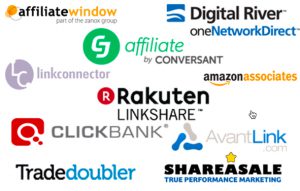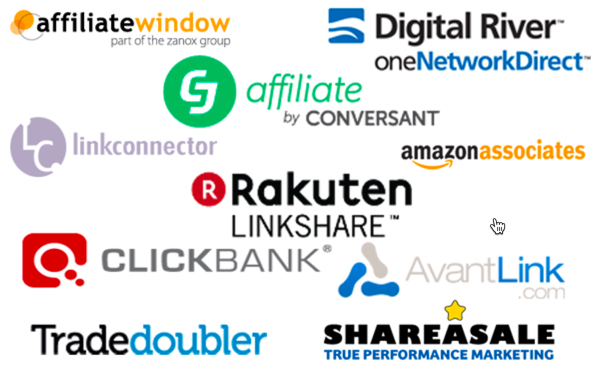 affiliate networks can be hit or miss at the best of times.  Different affiliate networks offer different levels of support, subsets of programs, and payout schedules.  In this post we are going to be walking you through the most stable, consistent and highly recommend affiliate networks out there.
First though, what separates a GREAT affiliate network from one that perhaps leaves a little to be desire.
5 Key Attributes of ALL Successful Affiliate Networks
So how do you go about choosing an affiliate network.  There are some criteria we recommend that you consider when you are choosing an affiliate network.  Some of which is not based on a network itself, rather your business or respective niche that you are operating within.
We break these down into 5 sections.
1. Product Selection/Diversity
This first thing you should consider are the actual products on the network.  It is fine to join a network, but if there are no products on that given affiliate network that are a good fit for your audience there is little purposes.  If your website is about "dogs" and there is nothing relating to dogs on that network or that you could efficiently tie into a promotion, then I would not bother.
As you build out your websites or have a practical purpose to promote a particular affiliate program, that is when you tend to do research and come across new affiliate networks.  Many networks have an application process so if your site is not a good fit for their network (ie, not relevant), then you shouldn't bother.
Relevant promotions are what convert and putting your audience before your promotions should be of utmost focus in your campaigns.
2. Quality Products
There are plenty of affiliate networks and programs out there that don't care much for product quality and integrity. These networks typically don't last and if they do, they usually end up with a bad reputation (and we won't be recommending any of those).
3. Consistent Payment
Some networks will pay out weekly, others will pay out monthly.   It really depends on the network.  Also, all affiliate networks offer a different range of payment "types".  Most will offer check payment, but some will also offer Paypal, Bank Wiring, Payoneer and even Bitcoin payment options.
So depending on your location in the world and what sort of payment types you can accept, this is something that you should be privy too when joining an affiliate network.
4. Allow for Affiliates in Your Country
If you are not on the "countries" listed when joining a program, chances are you are not going to be able take part in that affiliate program or network.  This is something that you will have to consider within the join process for any program. As the internet evolves though, you are going to find that more and more affiliate networks (and their programs within them) are becoming much more global in nature.
5. Cost to Join (should be free)
Is there a fee to join the affiliate program?  There shouldn't be and if there is, it should be completely nominal and used for the sake to show that you are a real person (verify your identity as they will be paying you out).  99% of affiliate programs and affiliate networks out there will have no costs associated with them.
What Are the Top Affiliate Networks of 2017?
There are some great affiliate networks out there and as technology continues to evolve, so do the tools and training that these particular programs offer their affiliates/merchants.
We tend to look for the leaders in the industries when it comes to "technology" and making an affiliates life more efficient, and you can't go wrong with any of the top 10 (and perhaps over time you may be working with all 10 of these affiliate networks).
And also could be included on this list are a few others, that could be consider affiliate networks.  I suppose these programs should not be consider affiliate networks as they are all under their respective companies (Amazon & Ebay), but each has millions if not 100's of millions of products that you can promote.
By joining either one of these programs you are in essence going to have unlimited capabilities ot promote 100's of millions of products online.
There you have it, the top affiliate networks of 2022 (+ 2 bonuses ones).  There some wonderful affiliate programs out there outside of just these programs that should not be overlooked, but affiliate networks are a great way to access 1,000's of products/services from some of the most brandable companies in the world.
If you have any questions about affiliate networks or which ones would best suit you and your business, please leave them below and I will be more than happy to help you out.